Key Employees - Dr Will Dehany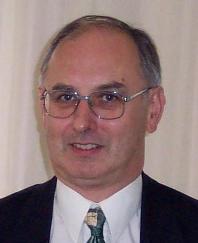 Summary of Experience
Dr Will Dehany has a B.Sc. (Hons) and Ph.D. in Chemistry from Liverpool University. As a fellow of The Royal Society of Chemistry, he is also a Chartered Chemist. Over 25 years experience in the areas of chemical process development, experimental production, production and project management. This experience covers fine & speciality chemicals for polymers, oilfield chemicals, water-treatment, agrochemicals, pharmaceuticals and veterinary products. Familiar with GMP, ISO9001/2, TQM, IPC, COSHH and Responsible Care.
Dr Dehany is a member of the Chemical & Engineering Consultants Network CECN
Employment History
June 1998 - to date Kemprotec Limited, Cumbria.
Director of consulting practice offering technical & commercial services in chemical process development, project management, manufacturing support, plant troubleshooting and material sourcing.
1993-June 1998 Witton Chemical Co Ltd, Mildenhall, Suffolk.
Works Manager responsible for the Company's Production, Engineering and Materials Management functions.
1991-1993 Baker Performance Chemicals, Hartlepool, Cleveland.
Production Manager responsible for Baker Performance Chemicals' Eastern Hemisphere manufacturing function on site.
1987-1991 Fine Chemicals Manufacturing Organisation, Imperial Chemical Industries plc, Huddersfield, West Yorkshire (now Zeneca).
Exploratory Group Leader, Process Technology Department. Technical. Responsibility for laboratory development, pilot-plant operation, definition of chemical processes required for the design of new manufacturing plant and for chemical aspects of commissi oning that plant.
1976-1987 Roche Products Limited
1984-1987 Plant Manager, Multipurpose Plant, Dalry, Ayrshire.
Technical and managerial responsibility for the Multipurpose Plant used for the manufacture of Pharmaceutical Actives.
1980-1984 Plant Chemist, Multipurpose Plant, Dalry, Ayrshire.
Responsible for the planning, co-ordination and control of part of a plant used for a number of established and experimental processes. Supervision of process investigation and development work on new and established processes.
1976-1980 Section Leader, Process Research Department, Welwyn Garden City, Hertfordshire.
Carried out laboratory research and development into processes for the manufacture of new and existing products.
For more information or to discuss your needs contact Dr Will Dehany
Tel/Fax: +44 3333 442255
Email: will@kemprotec.co.uk
Copyright © Kemprotec Limited 1998-2022, all rights reserved
Last updated 18 April 2022